In September 2022, Audacio Cambamba became the first ever gold medallist for Angola at any world judo championships, winning his category at the World Championships for Veterans in Krakow, Poland.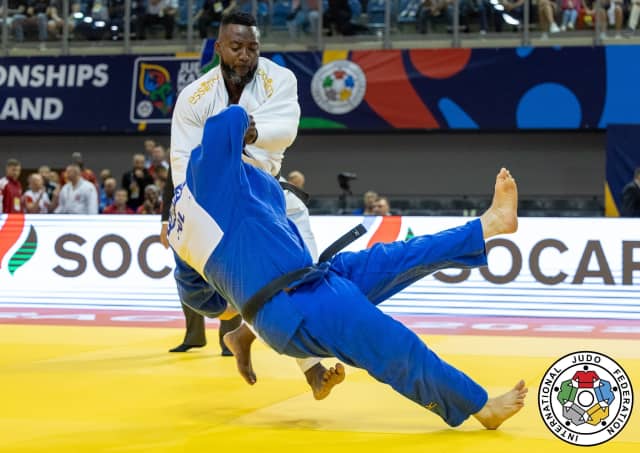 When he returned home, he received a hero's welcome with club members and local people celebrating the win and coming to visit him at the dojo.
Jorge Francisco, teammate and friend of Audacio said, "They told Audácio that they are very proud of him. It was a great honour not only for his club but for Angolan judo. It is the first gold medal won by Angolan judo at a world championship."
Since returning to Angola, Audacio has increased his training, setting new goals and providing a very positive example within the judo community. Jorge added, "It had a very positive impact because it pushed him to raise the level of his training further. He participated in the domestic qualifying tournament for the national championship in our country."
Mr Cambamba was successful and not only qualified but went on to win the national title. "Audácio is now, in addition to being world veteran champion, national champion in Angola in the under-100kg category." At 41 he is resisting expected norms and showing that with the right training and approach, progress is always possible
The Angolan National Championship for seniors was held on 4th and 5th November in Benguela, western Angola and now the Angolan youngsters have a new inspiration. Audacio is creating a legacy and the whole of Angolan judo is behind him as he does it.