The sequence which ended in Abu Dhabi today left its mark. In two weeks, a grand slam and two world championships (kata and veterans) took place in the capital of the Emirates. All these events were very successful.
First of all, the world judo elite, in search of points for Olympic qualification, gathered during the three days of a very intense grand slam. It was then the kata specialists who demonstrated all their skills. Finally, over the last four days, more than 1,000 veteran judoka have put all their energy into what is the most important event of the season for them.
Litres of sweat have been shed for a beautiful and noble sporting cause, one which allows people from all over the world to come together while respecting the rules, the opponent and each other's cultures. At the heart of these weeks of high-level sport, the judo community came together for World Judo Day. 'Bring a Friend' was the theme. There is no doubt that many friendships were made on this occasion.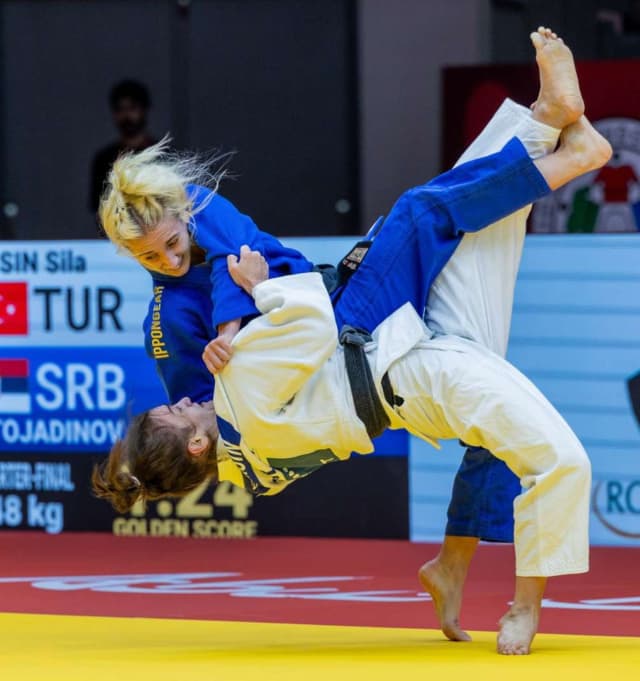 While continental championships are underway, as is currently the case in Montpellier for Europe, the International Judo Federation is already preparing the last event of a season which has been exciting throughout, 2023 has been a good year! It will be in Tokyo, Japan, on 2nd and 3rd December. After this last major meeting of the year, which we are impatiently awaiting, it will be time to recharge the batteries in order to begin the home stretch into the Paris 2024 Games. The first event of the year will be the Lisbon Grand Prix (26th to 28th January), followed by the legendary Paris Grand Slam (2nd to 4th February). All that is another story though, one which we will tell you about later.
For the moment, we therefore remain with all the images that we have recorded over the last two weeks. Congratulations to all participants whatever their results and thank you to the organisers who showed unfailing commitment; what a wonderful celebration of world judo that was!