As the women were in action today during the Veterans World Championships Abu Dhabi 2023, the Veterans Commission recognised Françoise Dufresne for her dedication to the development of veterans judo, especially with regard to women's participation.
Françoise Dufresne has always been involved in sports. She started judo in 1966 at the age of 14 at the Bellegarde Judo Club. At the same time, she was playing handball in high school and athletics at a local club.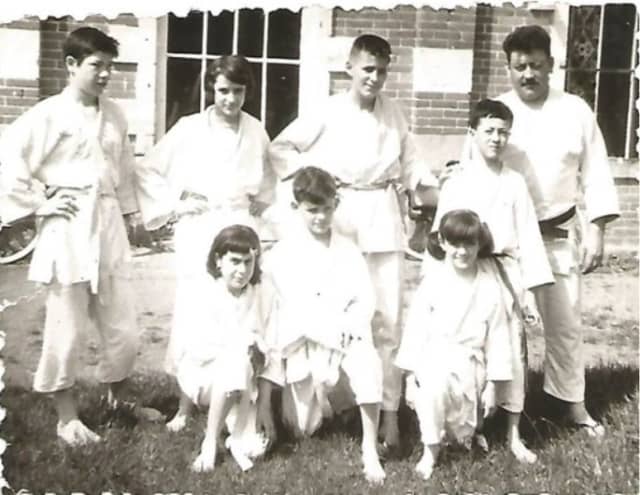 In 1971, for professional reasons, she moved to the Paris region. She was then a brown belt and she wanted to continue judo, so she signed up for the judo section of the Garches Sports and Athletic Club. It was there that she obtained her 1st dan black belt, in 1974. She began participating in regional and interregional competitions.
In 1975, she passed the exam to gain entry to the National Institute for Sports (INS), where she prepared and passed the diploma of 'judo teacher,' to begin teaching in her club in September 1976.
Involved in teaching as well as in competition, she participated in several French senior championships and obtained the following results: 2nd in 1977, 1st in 1978, 3rd in 1979 and 1981, 5th in 1985, thus becoming a member of the French national team. She participated in the European Championships in 1978 in Cologne and in several international tournaments: 1st in Barcelona, 3rd in Arlon, 3rd in Vienna.
In 1985, she decided to stop competing to devote herself to teaching in the club only. She passed the 2nd dan in 1977, 3rd dan in 1983, 4th dan in 1986, 5th dan in 1992 and 6th dan in 2007.
Today, she is the president of her judo club, ready to give even more to judo. Always active, she keeps delivering judo lessons.
This is a real life dedicated to judo!